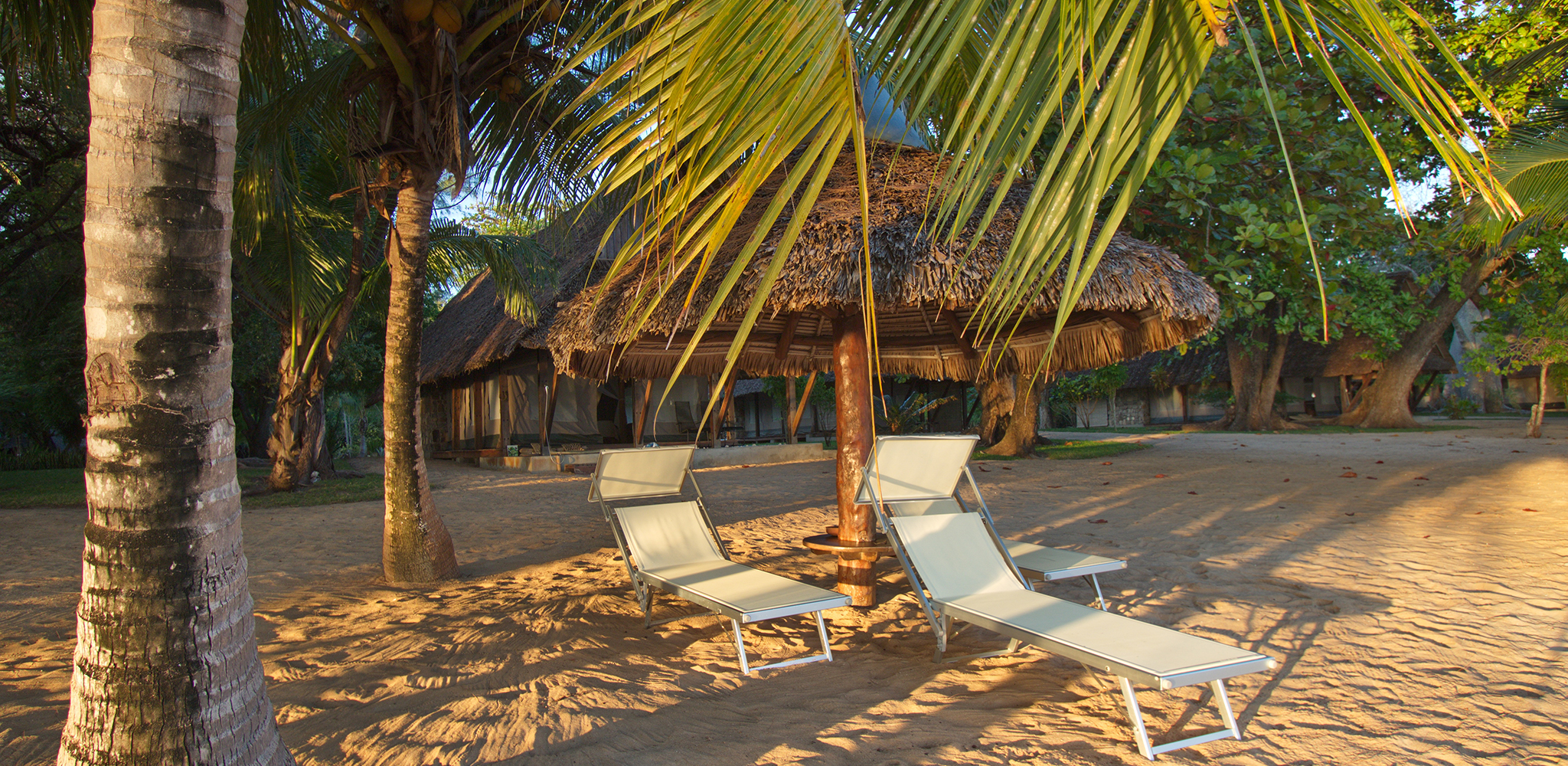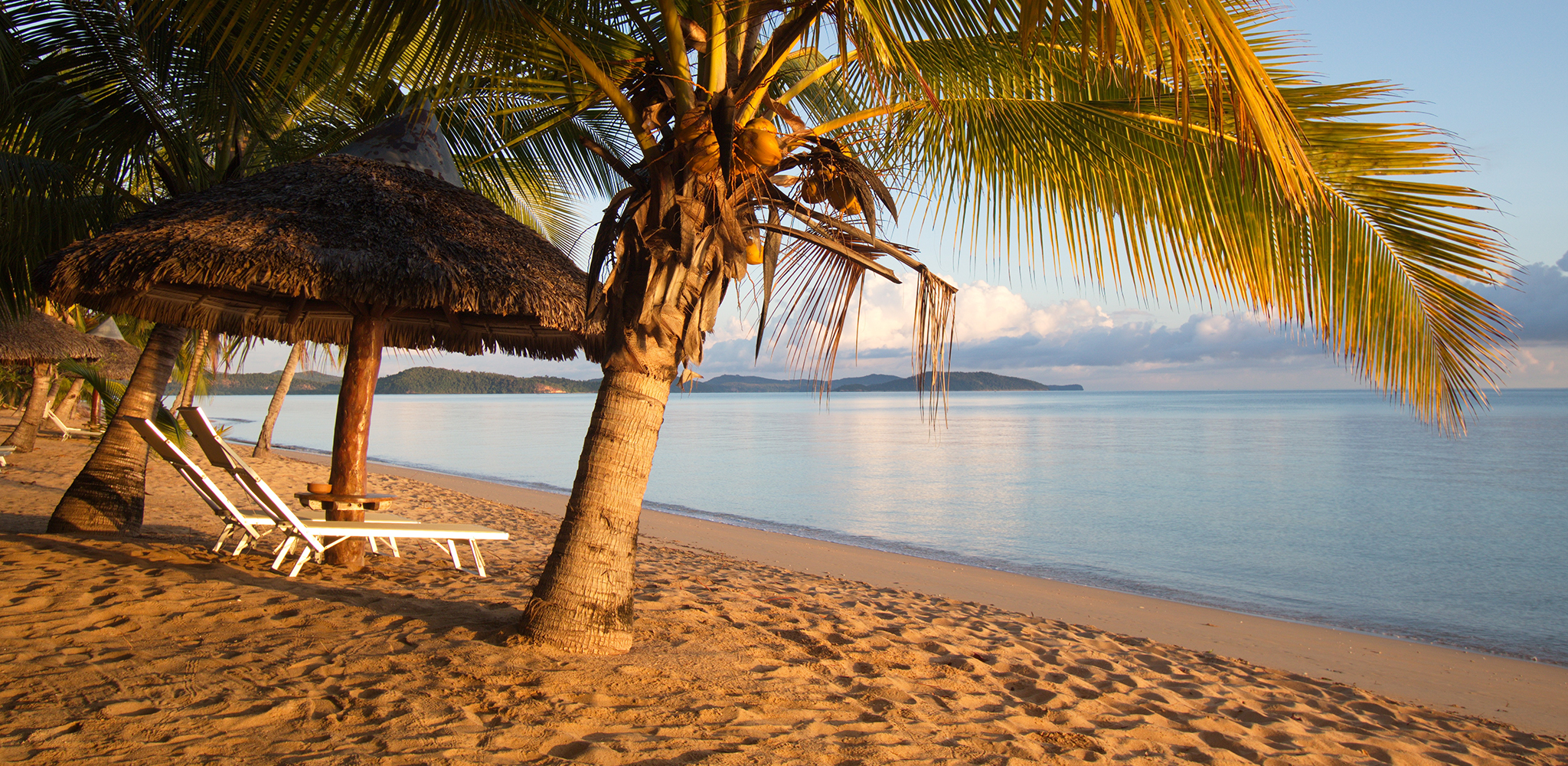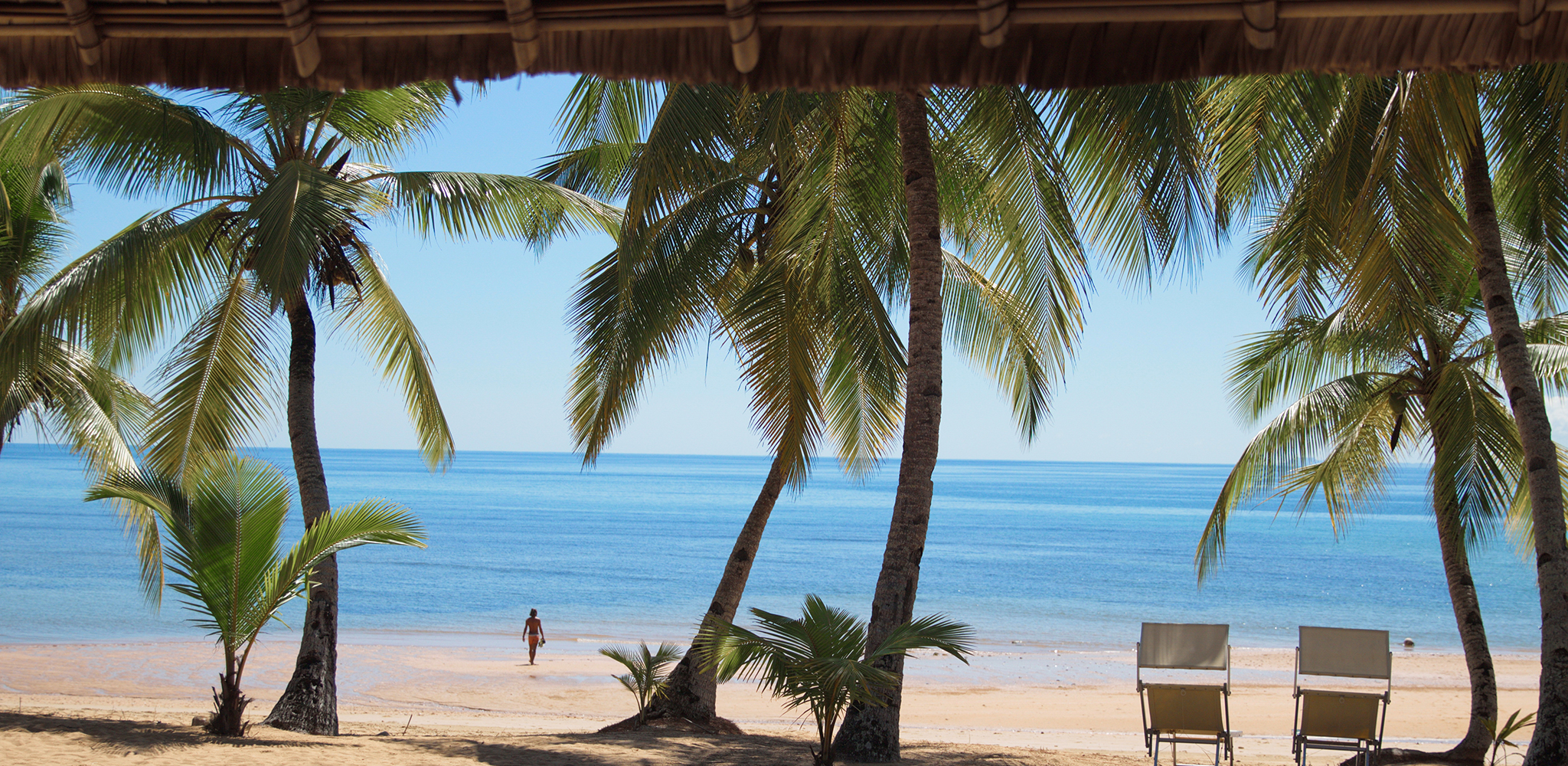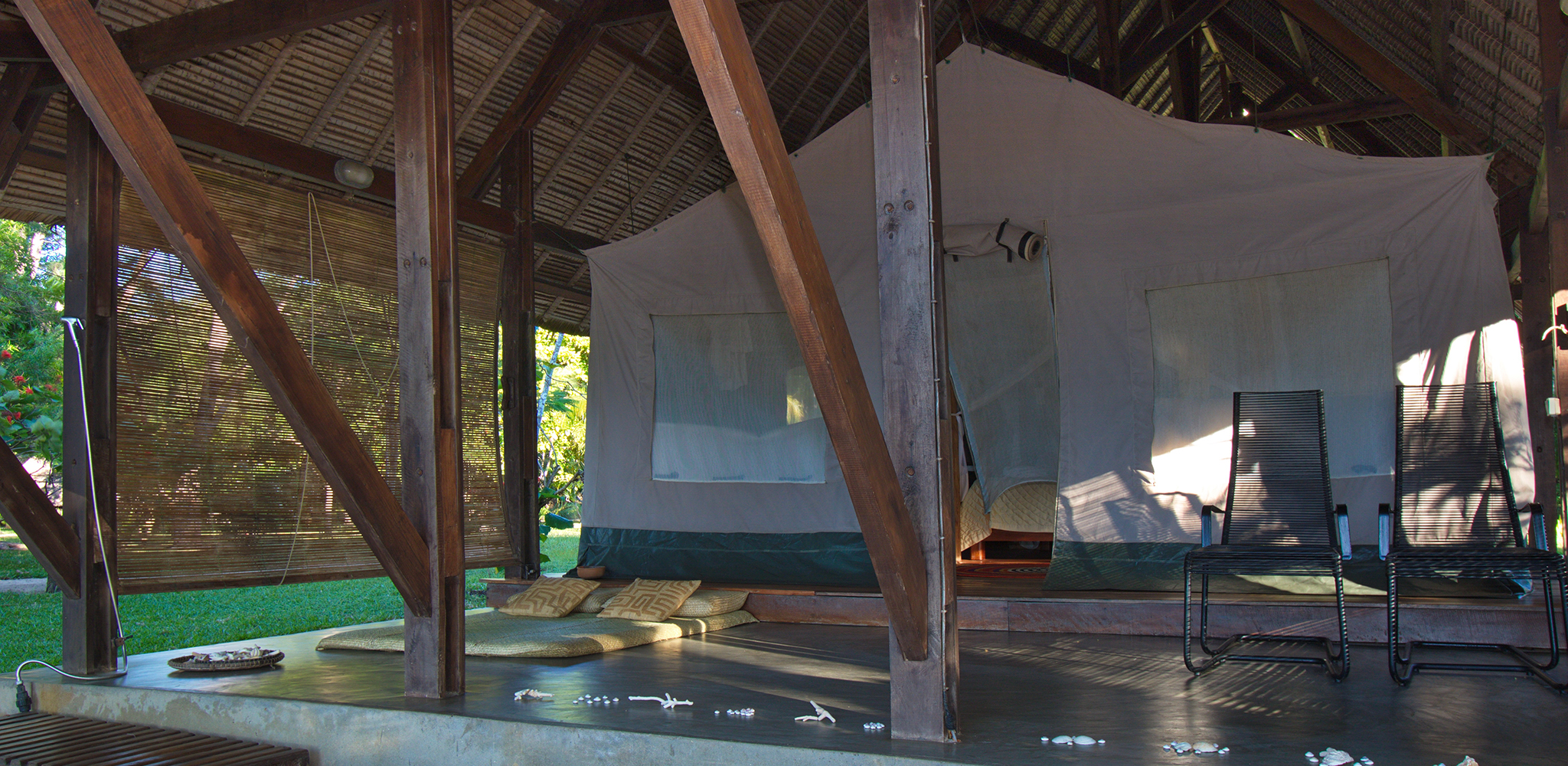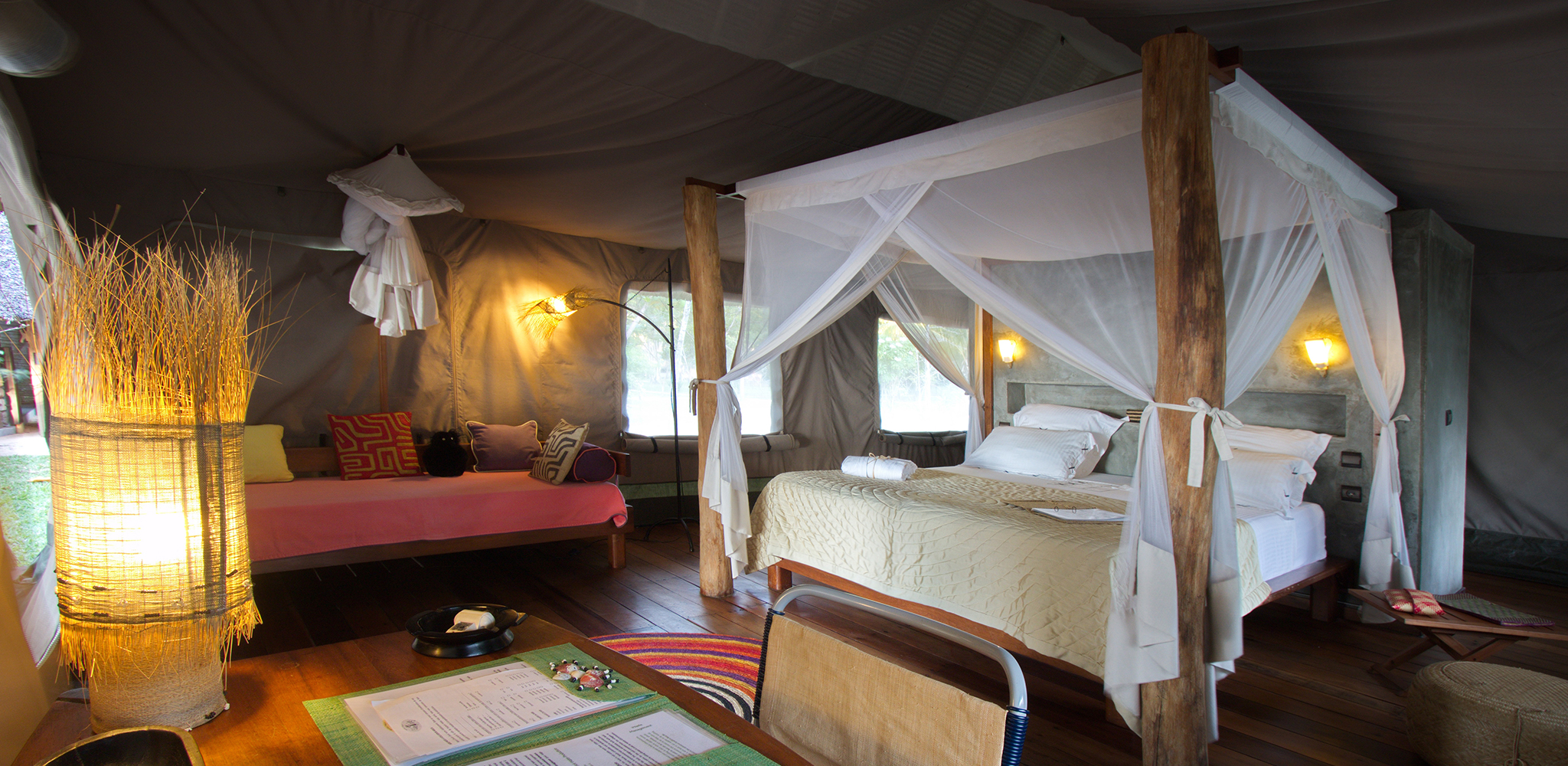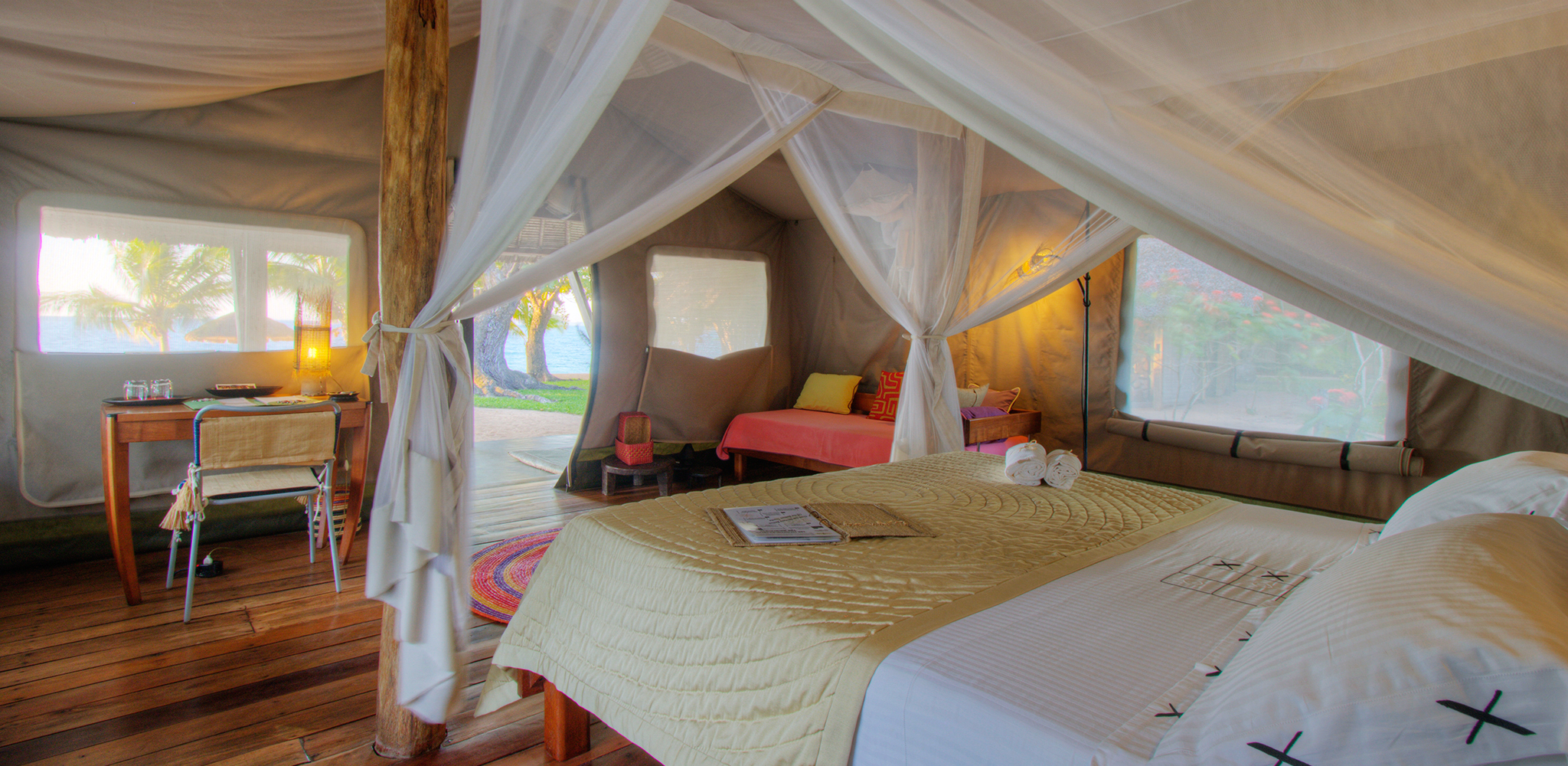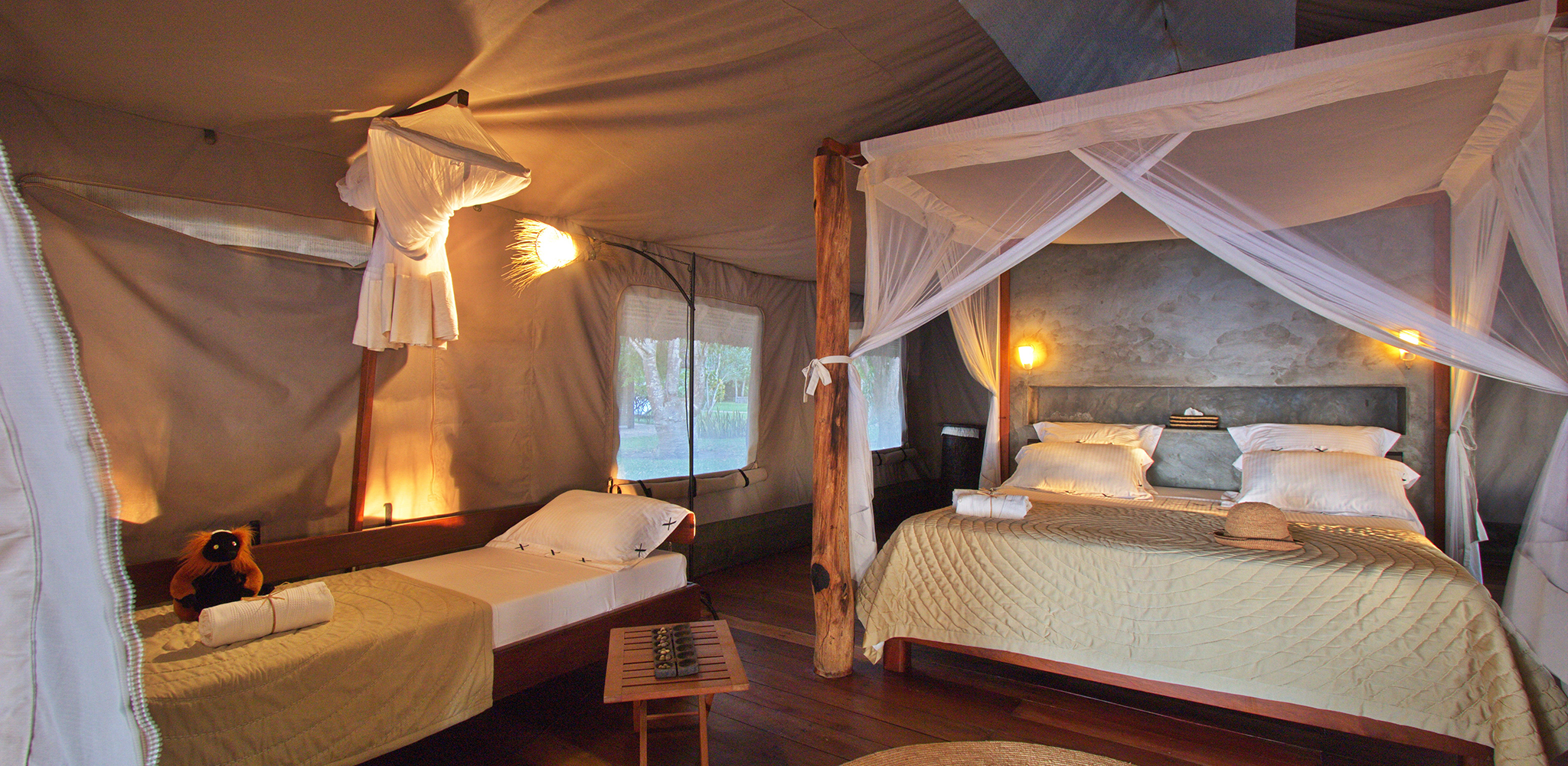 Lodge 75 m2
Eden Lodge's grounds extend over more than 8 hectares and the 8 lodges, which are mid-way between a traditional construction and a luxury tent, blend perfectly with the environment. Each one offers spacious accommodation where you can relax in complete privacy, in a natural park, directly on the beach.
_
Description
Room with King Size Bed, mosquito net, fan, desk, safe, chest of drawers, wardrobe
Living room with 2 sofa beds, coffee table, chest of drawers
Bathroom with shower open to the outside
Separate toilet
Terrace with sunbeds
Shaded veranda with sofa, armchairs and tables
Private garden with privacy, ocean view
Local materials have been used in the construction of the lodges, such as Anjanojano stone, the trunks of fallen trees and coconut or ravinala (Traveler palm) leaves.
The innovative architecture of these beachfront lodges allows air to circulate freely, thanks to a ravinala roof and a tented canopy with large openings protected by mosquito nets. A Dyson fan will provide you fresh air on demand, without the inconvenience and nuisance of air conditioning.
A spectacular bathroom opens out onto a terrace where residents can enjoy massage and other beauty treatments (each lodge is equipped with a massage table in the privacy of the garden).
The bedroom also has its own private balcony, an ideal spot to relax and enjoy the ocean-view.
Made with local materials, the lodges offer maximum comfort yet total immersion in nature. Eden Lodge conjures up the spirit and atmosphere of a tented camp with the protection and comfort of a permanent lodge, entirely powered with solar energy.
The decor, conceived by talented stylist Frédérique Glainereau, combines elegant design and furniture made from precious woods, in a consciously ethnic and sustainable style.
The lodges are equipped with every comfort, each with a king size rosewood bed, enveloped by a full, beautifully embroidered mosquito net, a work area with an ocean-view, a safe and minibar.